Professor, Speaker, Mental Health Advocate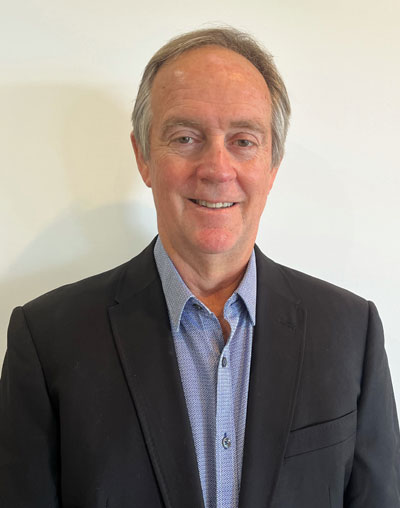 Adjunct Professor, Health and Sport Science, University of the Sunshine Coast Adjunct Asso. Professor, Brain and Mind Centre, University of Sydney Co-Director & founder, ConNetica Consulting Pty Ltd.
John Mendoza is what George Bernard Shaw might have described as 'an unreasonable person'. Accepting the status quo, is not in his DNA.
John has played pivotal roles in national and international efforts in alcohol and other drug policy and mental health advocacy and reform for over 35 years. He has chaired national advisory councils to past Federal governments, represented the Australian Government at inter-governmental forums and councils around the world and chaired one of the four international working parties to develop the World Anti-Doping Code.
In 2005, as Chief Executive of the Mental Health Council of Australia, he was responsible for the seminal report, Not for Service: Experiences of injustice and despair in mental health care in Australia. The report and the associated campaign saw a $5.5billion injection of additional funding into mental health services from 2006-11. 
He continued to play leading roles over the next 15 years, authoring some of the most significant reviews including the Obsessive Hope Disorder report in 2013 and the review of veteran and ADF personnel suicide and self-harm in 2016-17.  
Following a review he led in 2019, he was appointed Executive Director of Mental Health and Prison Health for Central Adelaide Health Network to lead a turn-around strategy for those services. He resigned from this role in 2021 due to the lack of real commitment by the then Marshall Government to follow through on the necessary reforms.
He has published extensively in peer review journals on policy and service research, co-authored acclaimed training programs, authored/co-authored over 300 reports, presented at over 100 conferences, and given hundreds of media interviews. In 2019 he was invited to present at the National Press Club on "Fixing Mental Health". 
He continues to teach in Master of Medicine program at the University of Sydney on leadership and policy. 
Public policy into practice – health and human services, mental health, alcohol and other drugs, ethics in sport

Accountability in public administration

Transformational leadership 

Leading people to be their best

Beyond Mindfulness and yoga: creating mentally healthy workplaces
"Challenging"

"Encouraging personal responsibility and action"

"Provocative"

"Tells it as it needs to be said"

"Practical"

"Real world experience"
Awards:
QUT Vice Chancellor's Outstanding Alumni for Innovation and Excellence (2002)
QUT Faculty of Health Outstanding Alumni (2002)
Life Award for outstanding contribution to suicide prevention, Suicide Prevention Australia (2011)
Finalist, Inaugural, Australian Mental Health Award, UNSW (2016) 
"I have known John Mendoza for over 30 years and his professional and personal qualities have influenced me throughout my career.

John has dedicated his working life to improving public health outcomes, particularly in the drug and alcohol, and then mental health fields. He has an excellent understanding of the way public health policy can impact health outcomes while offering practical insight into how to make a difference. 

John has worked in the public, private and community sectors. He has experience as a policy designer, practitioner, and influencer – a unique 3D perspective on how the health system works for people.

His work is creative, and he has numerous examples to share that demonstrate how to translate research into practice. 

He is a great communicator, effective with a wide range of audiences. 

He inspires people and his leadership style brings out the best in others. John's passion and dedication for something better comes from the heart and people recognise this in him. 

John is an adventurer at heart and drawn towards new challenges. His mountaineering days are behind him replaced with his love of the marine environment and concern for its conservation.

Whether it's leadership, policy thinking, making things happen in complex systems or facing challenges that are beyond many, John has much to share. "
"I had the pleasure of inviting John Mendoza (Adjunct Professor and Co-Director and Founder of ConNetica) to be a keynote speaker at our Australian Human Resource Institute (AHRI) Conference. In my role as Director and ACT State President, I was keen to engage John to share his immense knowledge and insights in relation to mental health on the topic of "Making Mentally Healthy Workplaces Real'.  The session was extremely relevant, practical, and significantly useful to our members and conference attendees.  The feedback we received was extremely positive.  I'd highly recommend John as a presenter, panelist, and facilitator."
Click the image below to listen for John-Anthony Mendoza Podcast