Founder – SheroesUnlimited & Soul Sentre,
Inspirational Speaker,

Author, Survivor, Media Commentator & Passionate Advocate for Women over 50.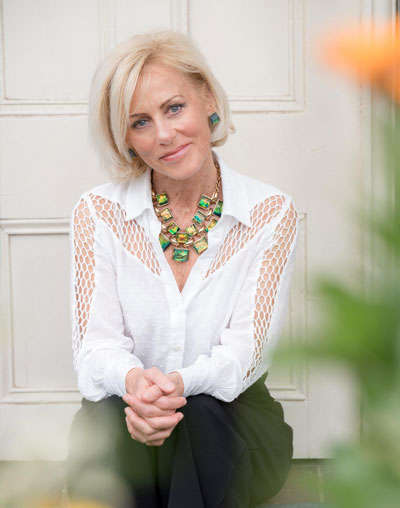 If you are seeking a Speaker that inspires, empowers and ignites your audience wrapped up in a unique delivery of passion, enthusiasm and sprinkled with humour…Jaynie Morris is for you!
With over 32 years experience as a powerful Speaker, Presenter and MasterClass creator on the topics of resilience, courage and life as a woman in the corporate world, Jaynie has helped thousands of people across Australia and USA.
In 2012 she was given the life altering prognosis of potentially 2 months to live and her journey for full recovery despite the odds often forms the basis of emotive presentations for positive change.
With over 35 years of Corporate experience both in Australia and overseas, Jaynie understands the trials and tribulations of business having been CEO of startup Australian Health Company and Vice President of a USA company as well as creating her own businesses along the way. Some have been hugely successful and others not however the lessons learned are great messages for audiences to embrace.
Her lived experience of surviving years of DA is an all too common story, however Jaynie weaves her eternal optimistic attitude throughout the topic which also provides a strong and long lasting affect on audiences. Her desire to create change and healing for both survivors and perpetrators is a major passion and her insight compelling.
As the Founder of the Global Community for women over 50 – SheroesUnlimited – Jaynie is a passionate Advocate for positive change within communities to reignite these valuable women around the world to enter their '3rd Acts' with passion, enthusiasm and hope.
Empowering Women Over 50
Resilience
Leadership
From Survivor to Soul Sentre
Life Inspiration
Domestic Abuse
The Power of Manifestation
" To know Jaynie Morris , is a lesson in blessings….she radiates love, joy, positivity, bountiful energy and of course….the intelligence of a woman who has the determination to make everything she undertakes, personal or communal …..work for the better of everyone. I just love her….what more can I say."
"Jaynie is one of the most inspiring, genuine and gifted of professionals and humans I have ever known. Jaynie will unlock all within you, that you had no idea existed…. and set you on a path of self empowerment and love in all areas of your life, that you so desire. All done with empathy and deep respect. I adore this woman, who has helped me in incredible ways".
"Jaynie has overcome many challenges with enormous grace. She is an inspirational mentor and trainer and the kind of woman you want in your corner. Kind, honest, a survivor, and a lioness. I feel blessed that she is my friend."
"Jaynie Morris is a natural leader and nurturer, who has the rare ability to empower others with her unstoppable energy and understanding. She just gets it."
"Jaynie Is a powerhouse when teaching her words to resonate within every woman. I have also read Jaynie's book 'Against Their Odds'! Very inspiring with lots of great advice and guidance throughout the pages"
"Jaynie is a such a great advocate for women over 50, her support is amazing!"