Motivational Fitness Leader, Founder – Adventure Time Travel, Executive Producer – 'I Am Not A Runner'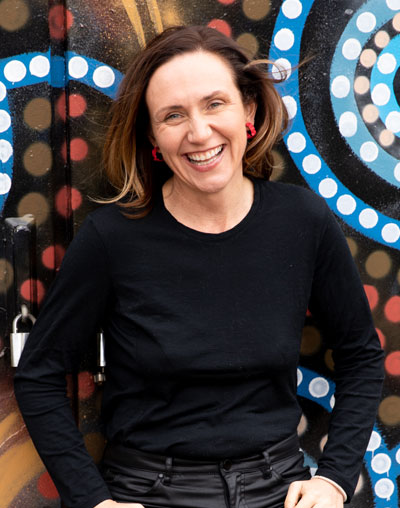 Anna Liptak is a passionate, motivational fitness coach, operating His and Her Time coaching while maintaining online training and health programs. She is the founder of
two companies, His and Her Time Health and Fitness and Adventure Time Travel.
Anna is experienced with 15 years of the fitness industry, helping other people attain their goals. Anna has run over 28 marathons and over 50 half marathons.
Her fitness and well-being programs have enabled people to participate in marathon events. Some of these participants joined Anna Liptak's fitness groups as 'beginner' runners, and Anna has guided them towards finishing these marathons. While Anna's coaching focuses on enjoyable exercise, she approaches health and fitness with a holistic outlook.
While she receives positive feedback for her coaching and mentoring, Anna Liptak arranges traveling through her business partnership Adventure Time Travel. Adventure Time Travel has taken clients to worldwide events, including Boston Marathon, The New York City Marathon and Paris Marathon. The business has also travelled within Australia, helping participants reach their goals in local settings.
Anna believes a healthy lifestyle should be encouraged through sensible, healthy nutrition, proper hydration, stress reduction, and exercise. Her coaches use positive
psychology to address goal setting while helping clients identify their strengths. These coaches support and encourage nutrition, weight management, training, life balance and energy. Anna has witnessed thousands of people achieve their fitness goals by giving clients some motivation and guidance. Her ongoing passion as a coach and positive results led Anna to produce the film, I'm Not a Runner.
This film was inspired by amateur athletes
pushing through their comfort zones to complete the TCS New York City Marathon. The film won two awards at The New York International Film Awards and became a finalist in the Boston Independent Film Awards. I'm Not a Runner has been aired nationally on SBS and is available SBS On Demand, as well as worldwide.
During Anna's training sessions, she guides other people to attain their dreams. Her programs are uniquely tailored to suit individuals, watching amazing transformations
happen. She says, 'no matter, we can all achieve wondrous things.'
Motivation
Goal Setting
We can all achieve wonderous things
Change Your Story, Change Your Life
The Magic of Movement
30,000 Choices a Day – Your Choice
I'm Not A Runner – the movie