Author, TV personality, Actor & Brand Ambassador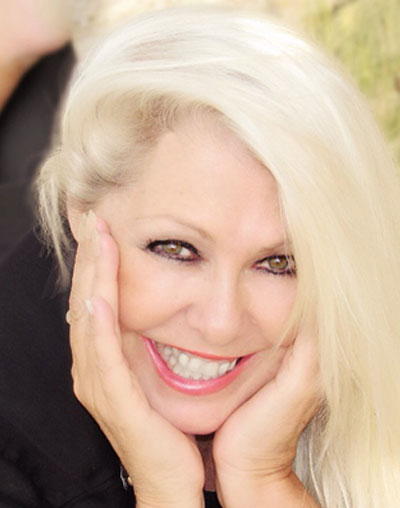 As a household name in the role of television presenter (Perfect Match, Wheel of Fortune) Kerrie has also achieved great success as an  Author, Media Personality, Brand Ambassador (Stefan, Fernwood Fitness Noosa), Actor (Actors Centre, Sydney, Sanford Meisner Acting School/Hollywood, Will Geer Shakespeare, LA, Lee Strasberg Institute, LA), Writer (The Sunny Coast Times & The Hinterland Times "Image" Monthly Contributor, 4yrs "Image" weekly Contributor The Noosa News) and Feature Writer(Travel/Beauty/Products/People) Magazines globally.
Her career includes in many television and theatre productions, commercials and infomercials in Australia/USA over a 3 decade period.
Known as the  "Imagepreneur" with her brand "Image" which helps women become all they were intended to be by taking care of their image (spirit, soul and body) Kerrie has written three books "Image: 52 Weeks to a New You", "Image: 365 Daily Devotional", "Image: The 7 Pillars" and is currently completing her fourth book "The Heart of Image". Her regular blogs that feature beauty/travel/products & people that enhance our image. Kerrie has over 500 "Image" articles published in magazines & newspapers globally and uses her platform to inspire women with her "Image" articles. 
After moving to the USA many years ago and meeting her American husband Kenn, they returned to Australia and now call the beautiful coastal town Noosa home. Kerrie dedicated to encouraging and inspiring women to create an image they love, find their purpose and make a difference in the world with it and be all they were intended to be.   "The 7 Pillars of Image" online course where Kerrie teaches her principles for having a successful self image is next on her busy schedule and will be released early '23.
Her passion, excitement for life and vast knowledge and expertise in the field of enhancing womens life is her focus and she brings this into her tailored presentations and talks.
Speak about all things IMAGE (taking care of ourselves from within spirit, soul and body)And /or including my "7 Pillars of IMAGE" (Love, Identification, Metamorphosis, Appearance, Grace, Encouragement, God)

Speak about what it takes to become an IMAGEpreneur (Changing your direction in life to one of purpose and passion). Creating your "Dream Life". Taking charge of your own life through genuine self love to make a difference within you and in the world around you. There is no age limit to living your dream LIFE!

Speak about my career journey from being discovered as a model in the Queen St Mall, Brisbane at 17. Then flown to the USA as Australia's entrant in John Casablanca's "Elite Model Look of The Year in the early 80's. To being chosen to Co Host the highest rated TV show in its timeslot in Australia's history "Perfect Match" and stories about the fame that went with it. To my Hollywood high jinks (acting and stories of being on Melrose Place, Baywatch, Days of our Lives, The Young and The Restless, Jerry Macquire, Tin Cup, The Power Rangers, famous friends and stories I encountered along the way. To marrying my very own Perfect Match (29years) and how we met (a destiny story), to losing everything in the Malibu fire '93 after we'd just been married … (life happens to everyone) … all of this and more lead to what I do now … IMAGE!